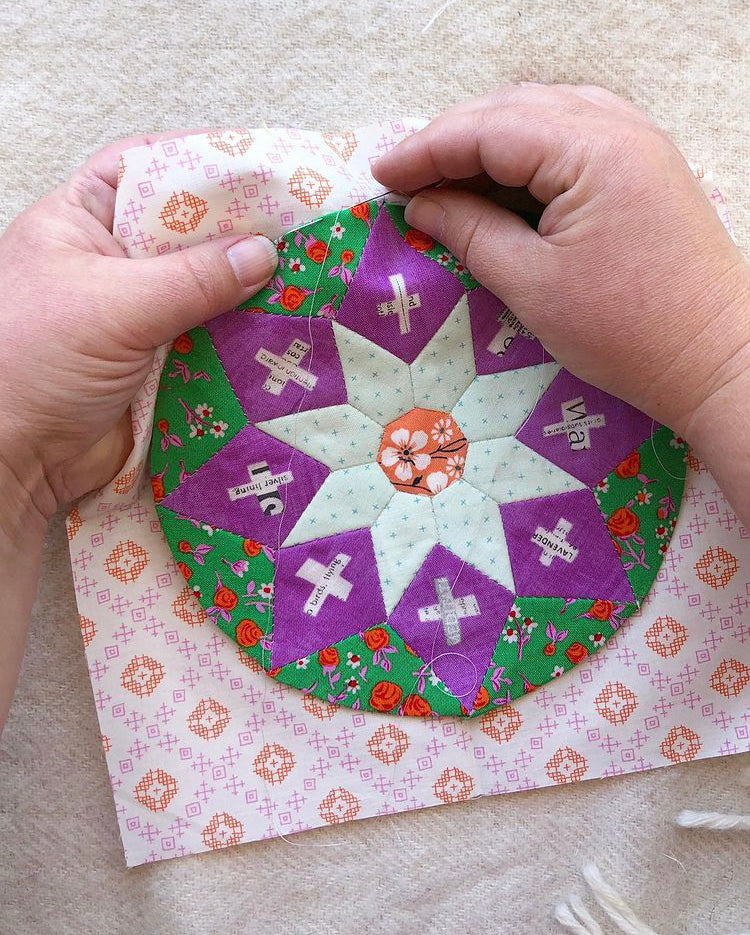 beautiful
hand-stitched quilts
Whether it's to help you slow down, or to keep your hands busy during those waiting moments, English Paper Piecing is the perfect craft for busy people.
about us
We are Tim and Jodi Godfrey. Husband and wife. Techy and creative. Raging extrovert and cosy homebody. We love putting our heads and skills together to make Tales of Cloth. We live in Orange, Australia with our brood of kids, dogs and chickens.
Our driving goal is beauty and goodness. Beautiful quilts, beautiful products, beautifully packaged in a way that brings joy and cares for the earth. We use unbleached, recycled paper for our shapes and packaging, and all of our cellophane wrapping is plant based and compostable. Our shapes are laser cut in Australia by our good friends Cut Once Templates.
We'd love you to get to know us! Follow on Instagram for tips and inspiration.
I love how soft and easy to bend your papers are! They don't hurt my hands like other brands I've tried.

Jackie G.

Melbourne, AU
Your packaging is absolutely beautiful. I love that it came in the cutest little box and not a plastic baggie. I love that you separated each shape within the kit. I've ordered kits from other companies and everything is all together in one package and the first thing I do is sit and sort out all the different pieces. I am so wildly impressed with your brand!

Lissa

USA
I love working with your delightful patterns with my daughter!  Thank you for sharing your creativity.

Cathy

USA
You know, you've really ruined me for EPPing with any other papers than yours!

Michelle

Sydney, AU
I bought a paper kit from you earlier in the year and found the transition from stiff paper pieces to yours a bit hard. But as I have joined the BOM for 2024, I decided to give your shapes another try and I want to say I absolutely love them. They are so flexible to use and I am a convert.

Donna

Australia